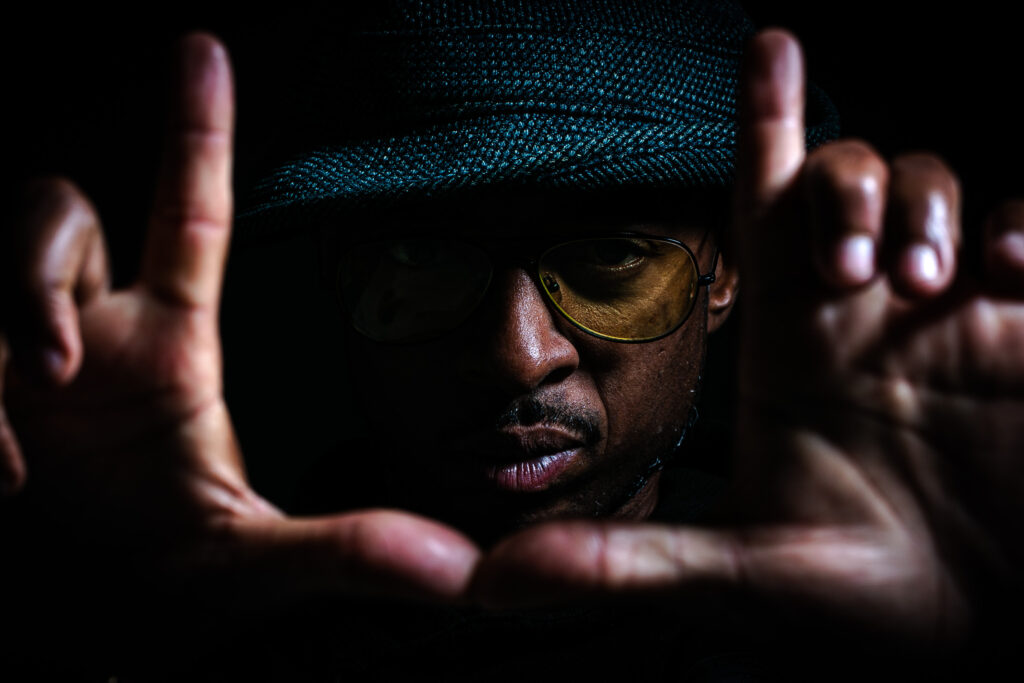 My name is Hopeton St. Clair Hibbert and I'm a self-taught multidiscipline artist with a focus in
photography. Mediums include photography, painting and sculpture mostly dwelling in the
abstract world. My focus behind the camera has been capturing the beauty of the world from a
view less noticed with abstract presentation. The art created exploits highly textured imagery
emphasizing the detail and depth of photography while my sculptures use aged materials to
bring their past story to the present. Photos are embellished with assemblage or clear acrylics
taking images to an esoteric level. My craftsmanship has led to me framing, which I do in house
for myself and other Atlanta artists in my collective. Sculpting has also become one of my joys
as I truly enjoy creating with my hands. This joy has led to the creation of the 'Ode to John
Henry' and 'Veer through the Profound' series.
Current series in production is 'Laser beam Queens' portraits of women in black and white are
brought to life while vibrant colored laser beams are seen protruding from their eyes symbolizing
the unique inner powers they possess.
Another photography series in production is the 'Cotton Ghosts'. Cotton sheets are hung and
captured in black and white then inverted displaying ghostly portraits representing the souls of
our ancestors affected by the cotton trade that brought them to this country.
From the sculpture category, my series 'Ode to John Henry' stands out. Aged Atlanta rail line
scraps have been assembled to create pieces representing the strength and mental dexterity it
took to survive and thrive in the past and present for African Americans.
The aim of my art is to awaken the human eye to the world's often unseen beauty and make
those aware of the less obvious still life that surrounds us. I wish to push the mind past the
mundane and into my organic abstract world
Hopeton's interview with SHOUT OUT ATLANTA.